20 November 2014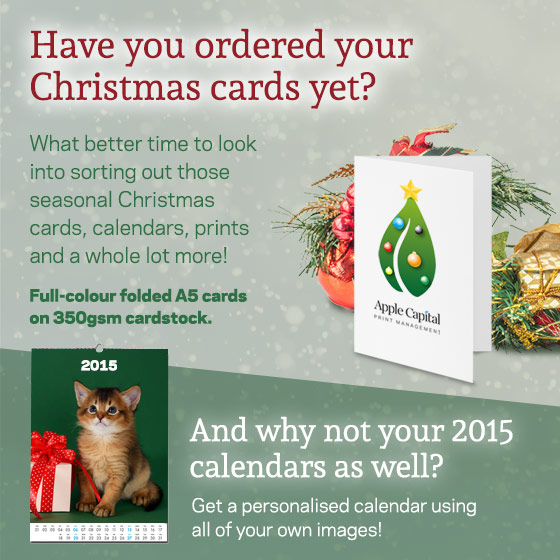 With only a short time left until we go into the month of December, what a better time than to get in touch with us at Apple Capital for the printing of your Christmas cards! We offer high-quality full colour, folded A5 cards for a competitive price.
And why not get your personalised 2015 calendars with us as well? We can help you choose an eye-catching template into which you can drop in your favourite photos. They make an ideal gift for any friend or family member.
If you're looking for artwork specs, templates or some experienced creative help, our design studio can assist you with getting your card looking just right. We can even take the creative into our hands to give you a final product that looks fantastic!
[contact-form-7 id="618″ title="Christmas 2014″]