31 March 2014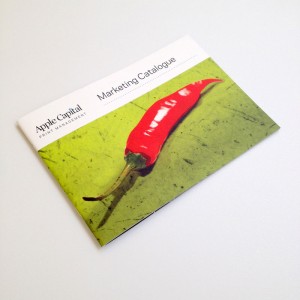 Our clients are always looking for ways to expand their brand presence beyond the traditional realm of print and we've risen to the challenge by creating a catalogue that covers most of the products we offer.
Our range of marketing products covers everything from signage, banner stands, menus, stamps, serviettes, custom labels, binders, wallets and more.
We'd be happy to send you one in the post so why don't you drop us a line?