15 September 2014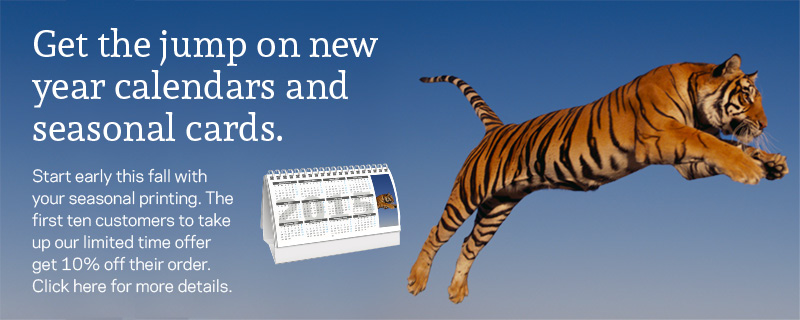 Start early this fall with your seasonal printing. Through our online presence through Facebook and Twitter, the first ten customers to take up our limited time offer get 10% off their order. Please redeem this offer using the form and instructions below. This offer is available until October 13th, 2014.
Now all you have to do fill in the form below, send us your file(s)* and we'll get back to you with more details.
[contact-form-7 id="598″ title="Get The Jump Sept 2014 Offer"]
If you haven't found us online already, link up with us on either Facebook or Twitter to get more information on future offers.
* When submitting artwork for your calendar or cards, make sure they're the correct dimensions you wish to print. If you are looking to print a calendar, feel free to contact us regarding artwork advise or for calendar templates. Please make sure all artwork is either black only (if black and white) or CMYK (if in colour). If your artwork includes any artwork to the edge of the card, please include bleed and crop marks.